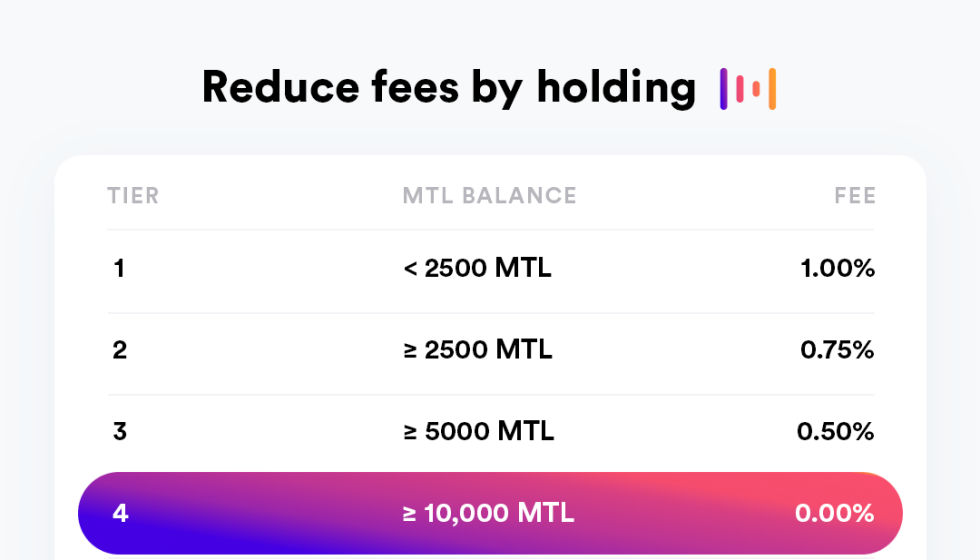 Holding Metal (MTL) gives you a fee reduction when buying and selling cryptocurrency in proportion to your in-app MTL balance.
As of February 2021, we've lowered our 1% fees for holding less than 2,500 MTL, and you pay 0% fees for holding at least 10,000 MTL.
The reduction in fees applies to all of the available cryptocurrencies on Metal Pay.