Note: There is a €1 minimum for Cash deposits. Your Metal Pay account receives bank transfers in Euro only. Make sure your bank converts the local currency to Euro if your account is in another currency.
Step 1: Click on the Cash Card on the Metal Pay home screen to see your Cash balance.
Step 2: Click on the 'MORE' button that will open a pop-up.
Step 3: You will see your unique IBAN number. Use this IBAN number to send your cash from your bank account.
Step 4: You will then receive your cash in your Metal Pay Cash balance.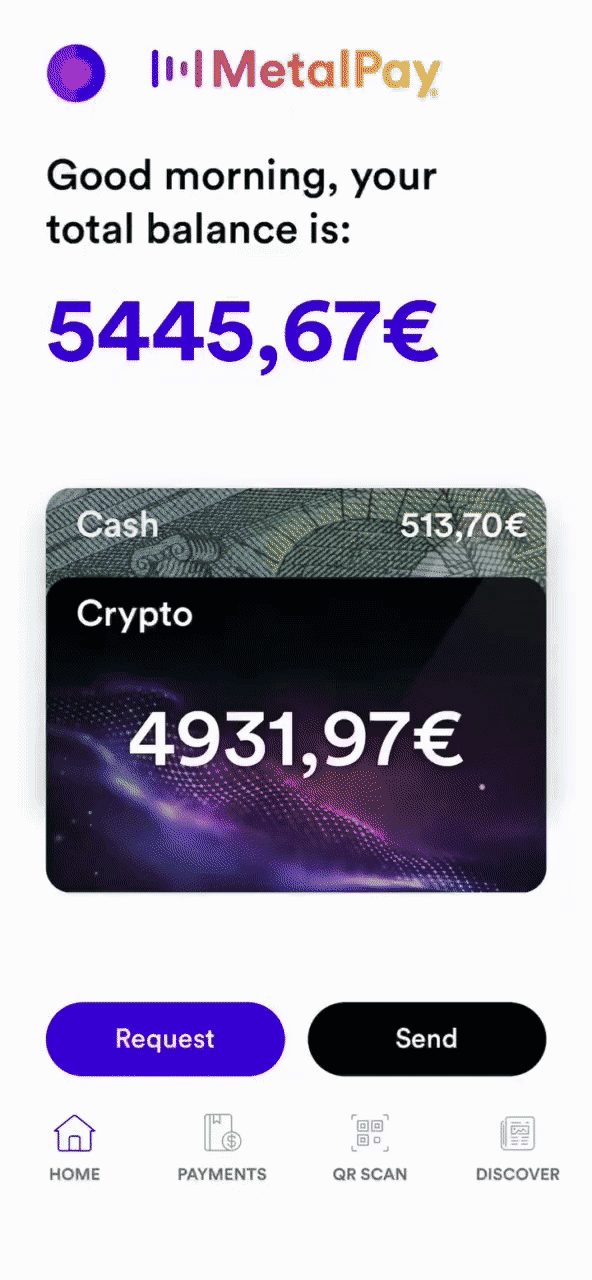 Note that settlement time depends on your bank. If your bank supports instant money transfers, you might receive your cash in your Metal Pay account instantly. Otherwise, it might take up to 1-3 business days.
You can also link your debit cards to fund your account. Find out how you can link your debit card to Metal Pay here.
If you have any questions about this guide or just want to say "Hi", you can always reach us with the Help button on the bottom right side of your screen. Also be sure to follow our Client Services+ Help Center on Twitter (@MetalHelpsMe) to stay up to date and learn how to get the most out of your Metal Pay experience!