A network fee is added on top of the withdrawal amount. Click here to learn more.
ℹ️ Only cryptos with a 'mainnet' label have deposit and withdrawal capabilities. Check out our Help Center article: Which Cryptocurrencies Support Deposit and Withdrawal on Metal Pay?
Tap on the 'Crypto Card' to access the Marketplace.
Select a crypto to withdraw from Metal Pay.
Tap on 'Withdraw'.
Choose the crypto network of choice, ie, Proton blockchain or the Ethereum Network.
Enter the amount of withdrawal.
Paste the withdrawal address or tap the QR icon to the right to scan a QR code.
Review your transaction to make sure everything looks correct and then press 'withdraw'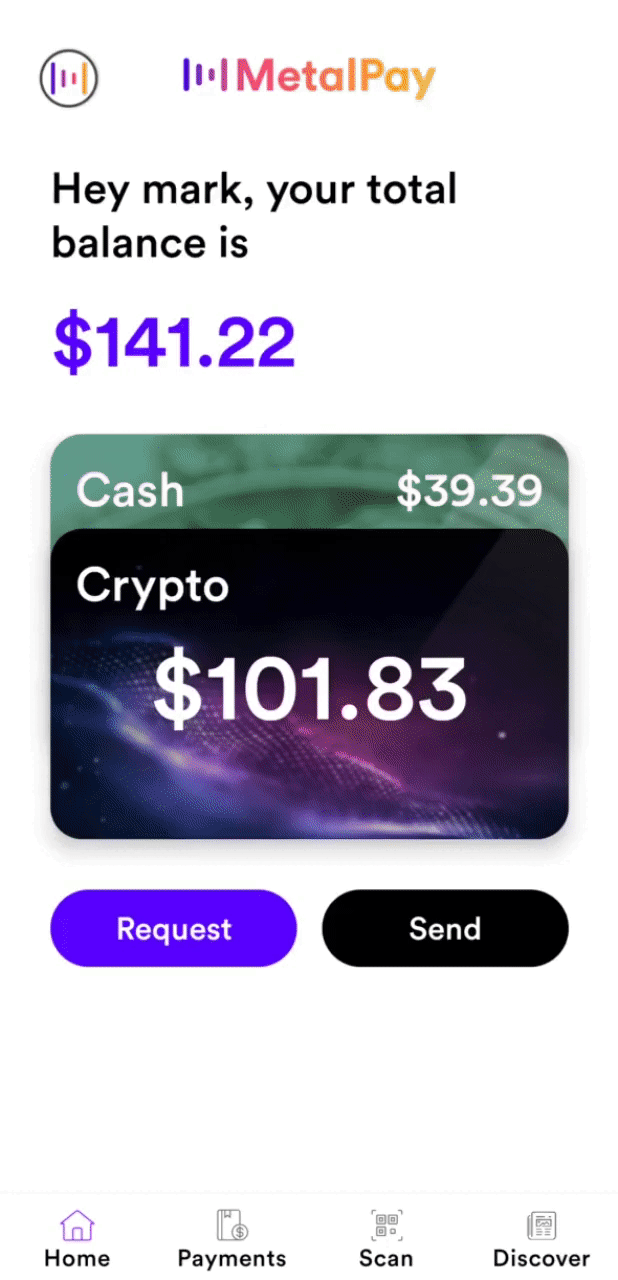 ℹ️ We strongly recommend double and triple-checking that you're entering the correct address when withdrawing your crypto from Metal Pay to an exchange or external wallet. Crypto sent to an incorrect address may result in lost and potentially-unrecoverable funds. Click here to learn more: What happens if I Send Crypto to the Wrong Address?