This article will outline how to turn on, view, and turn off Recurring Buys for cryptocurrencies on Metal Pay.
Before Getting Started
Overview
Getting Started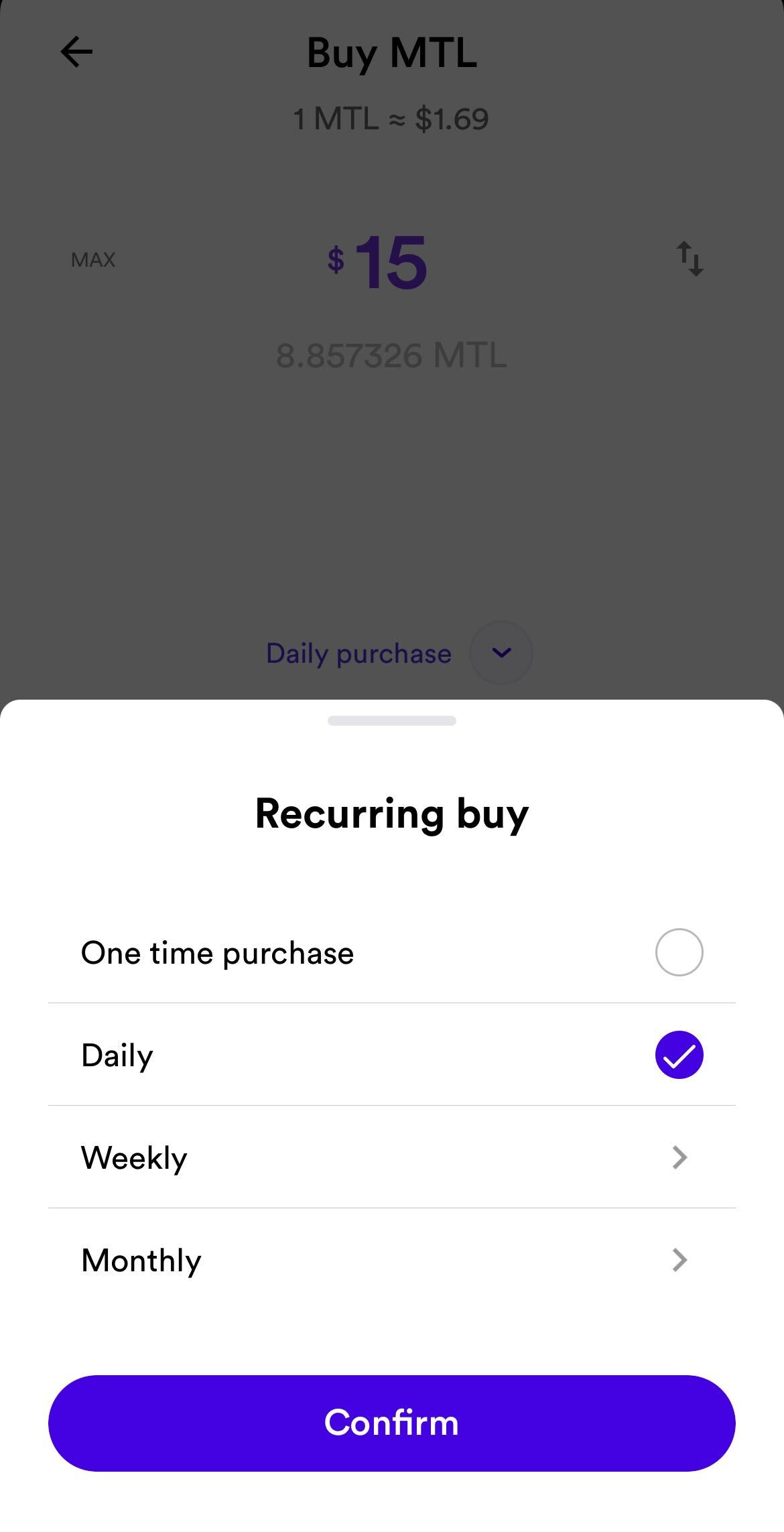 Tap on the 'Crypto' Card.
Select the cryptocurrency you would like to buy
After tapping the 'Buy' button, you will see 'One time purchase' with a dropdown menu in the middle of your screen:

One time purchase: You can choose to make a one time purchase and not set a Recurring Buy
Daily: You can choose to make daily buys
Weekly: You can choose which day to set your weekly purchases on.
Monthly: You can choose to buy monthly on the 1st or 15th of the month

Choose your Payment Method
Review your transaction
Click 'Schedule'
ℹ️ When setting a Recurring Buy, you're setting it for one crypto at a time. Please repeat all the steps above if you'd like to set multiple Recurring Buys.
Check out our Metal Pay Transaction Limits
Where to View/Cancel your current Recurring Buys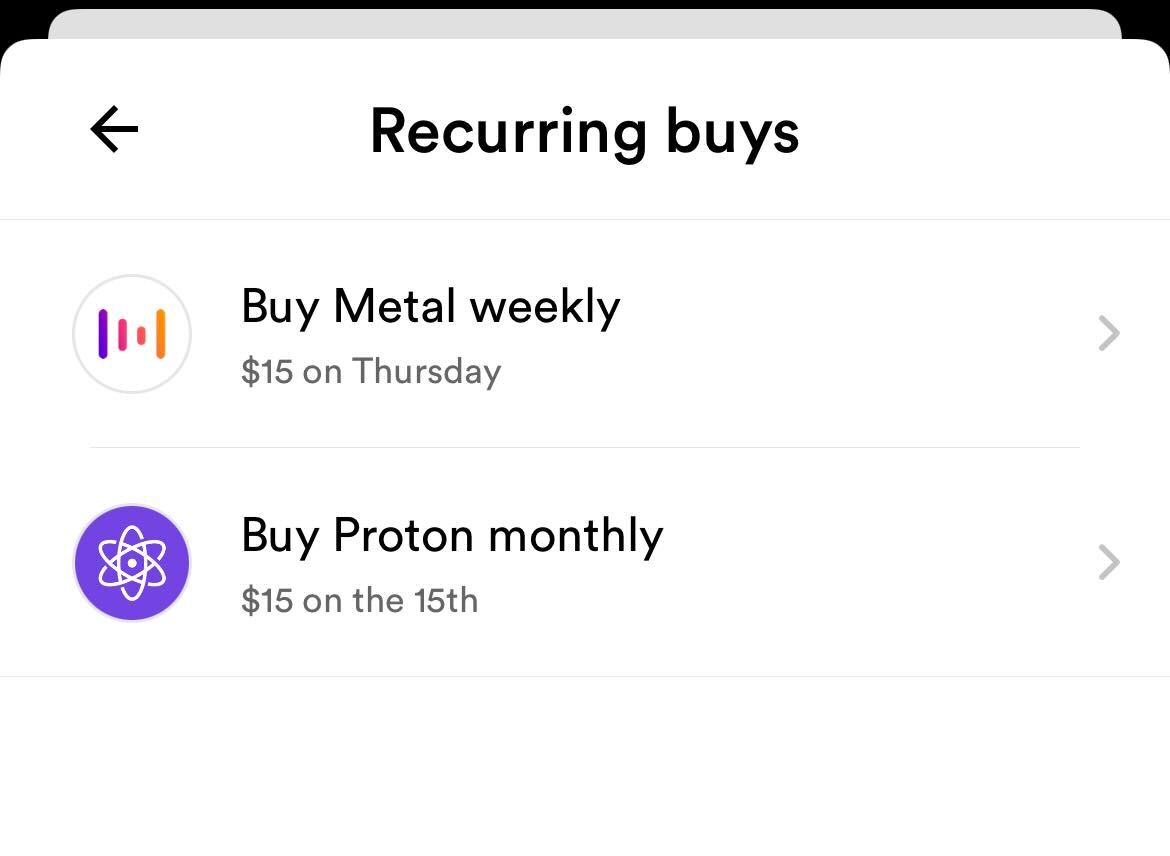 Tap on your Account in the upper-left corner of the Menu screen
Tap 'Recurring buys'
To cancel a Recurring Buy, choose the Recurring Buy you'd like to cancel
Tap 'Cancel Order'