This article will outline how you can sign up for Metal Pay.
Download Metal Pay from Metallicus, Inc. in the iOS App Store or Google Play Store.
Click the Metal Pay icon on your phone to launch the app.
Tap on the 'Create Account' button to begin the signup process.
Enter your email address and create a password

On iPhone, you can Sign In With Apple to use your Apple ID to create an account

Enter your legal First Name and Last Name as shown on your government-issued ID cards.
Your Metal Pay account is created! You can now Verify Your Metal Pay Account!
Upgrade your account to access crypto features only by unlocking the Crypto Card or unlock your Cash Card to gain access to more features!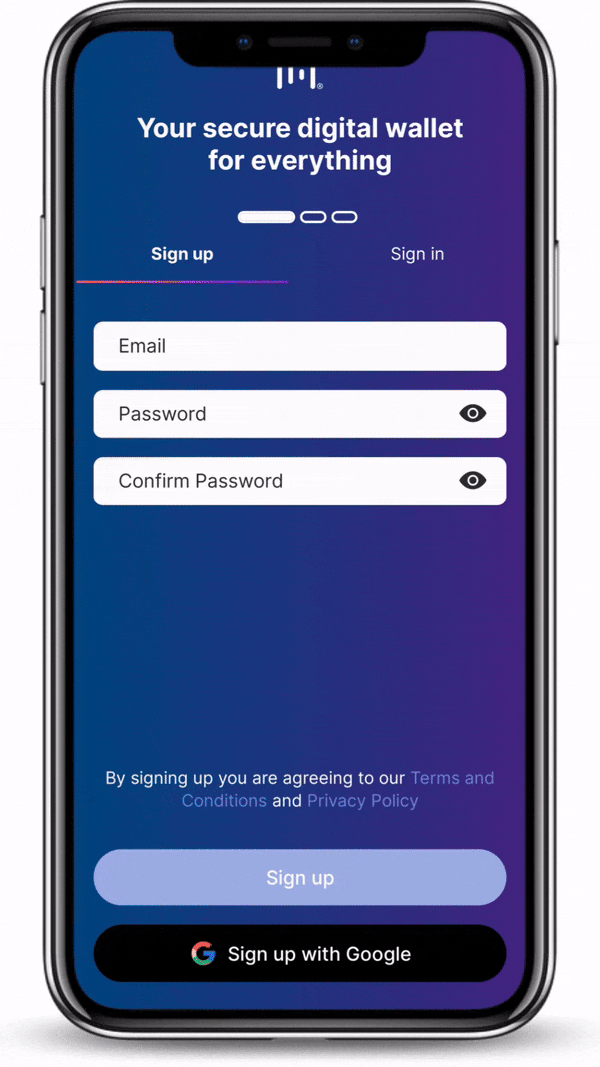 If you have any questions about this guide or just want to say "Hi", find out how you can contact our Client Services team. Also be sure to follow our Client Services+ Help Center on X (@MetalHelpsMe) to stay up to date and learn how to get the most out of your Metal Pay experience!